The Gentle Latching Method
Gentle, safe and non-forceful. 
Works for all body and anatomy types. 
Improves your baby's latch quickly and easily. 
Improve your baby's own latching and feeding musles, so things just keep getting better and better.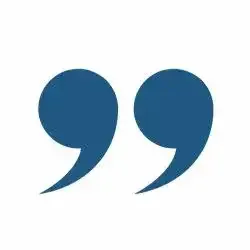 Nicole Caron
Over 16 years, 4 different babies, dealing with special needs, tongue and lip ties I didn't revise, exclusively pumping, large breast, flat nipples, elasticity nipples, mastitis, nipple damage, clogged ducts, PAIN, oversupply, engorgement… pretty much ALL the things, I have been there done that and you were the very first one I met that made me feel seen and confident. Baby and I practiced a hand full of times and got it down so well! Literally the pain disappeared immediately and we are so in sync now! It was like such a simple easy fix but no one had ever told me and it was life changing! Seriously. I did soooo much research with my last two babies and your gentle latching technique is the ultimate best thing ever to happen to us!
Julia Greenspan
Avery is amazing and is solely responsible for allowing me to continue my breastfeeding journey. I had my doubts about how a virtual consultation would go, especially because I had already seen four lactation consultants and a speech language pathologist (all in person). Within 20 minutes, Avery taught me a different way to latch and gave me the first pain-free latch I experienced in 7.5 weeks. Three months later I am still exclusively breastfeeding my child with the techniques that Avery taught me. I am forever grateful for her!
Ariel Richter
I cannot express enough gratitude to Avery. Avery's guidance and support was life changing for me and my baby. She is a true expert, teacher, and friend. I feel so blessed to have her in my life. Thank you for everything, Avery, from the bottom of my heart!
Book an appointment asap!
Ashlee Aiello
You helped me and my baby so much between the tip to keep him where my breast actually sits along with the idea of setting his chin on my breast below the nipple before actually latching. Also tried raising my nipple a little with one hand. Easiest, fastest, and best latching experience we have had in the two months since my son was born!! 

Ashley Miller
I have never learned latching this way, and FINALLY it makes sense. The techniques worked on my child immediately. I was baffled that he finally opened his mouth wide for me after weeks of us not getting close to a proper latch.
ARE YOU READY TO
Get your baby's best latch. 
The Feed Better. Feel Better.® Guarantee 
If we don't help you improve your latching experience we'll will give you your money back. No strings attached. 
Frequently Asked Questions
How long are the sessions?
What if my baby is asleep for the whole session?
What if my baby isn't latching?
How to I get a video replay?